As TSB is slowly growing, more and more people join the community. Sometimes it's nice to know and learn a bit more about the people behind the community, the people making it all possible as well as to hear from it's members, the people that make up the community. We thought it would be nice to spotlight a member of the community every week to get to know them. This week is number eight in the series with a person well acquainted with fish, FLying-FINN.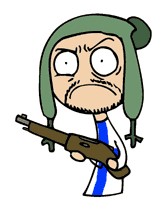 So, who is FLying-FINN?
"I am 25 years old healthcare student from the land of thousand lakes, Finland. Right now I am studying my first year in Savonia University of Applied Sciences in the Eastern Finland. The city I live in is kind of in the middle of the woods, on the shore of a huge lake. Good luck finding me."
What is your job in TSB?
"My job in TSB is to be the only finn. Much like in Highlander I have to defeat and outlast all other finns in the community. There can be only one! I am also one of the T-4s (formerly known as T-3s)."
What makes you happy?
"Sauna, Finnish summer, Finnish winter, snow (the white one), Koskenkorva, being finn, being the only finn in TSB, getting drunk, getting drunk with my bois, playing games and having fun with my bois."
What is your #1 song on your playlist?
"Primo Victoria?"
What is your all-time favorite game at this point in time? and why?
"I think I don't have one favorite game but the most fun playing I have had playing Arma III, War Thunder, PUBG, etc. So much fun stuff happens when we play. That's all."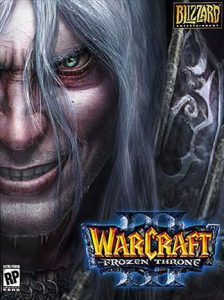 How long have you been a gamer? And how long have you been in TSB?
"I am not sure what to answer to this question since I have been loving to play games since I was 6. But my first proper computer I bought little bit over a year ago when I joined TSB."
What got you started in Gaming? And why did you join TSB?
"First games I played was Spyro series on PS2 and Pokémon on Gameboy Colour. Little bit later I got into Warcraft III Frozen Throne which I played until the disc broke.
I wouldn't want to admit it but I joined TSB because I saw Lirus OPs in YouTube and wanted to play operations like those in Arma."
What do you consider your greatest gaming moment/achievement? and in TSB? Can you tell us a bit about it?
"My greatest gaming moment has to be the PVP tournament with my bois Scandi Recon. Especially the so called 'play of the game' match against Nemesis and Naffes. Nemesis do you remember that? What about Naffes? Or Teacher?! Well, if you don't here is a reminder: https://www.youtube.com/watch?v=MVKluYwMYAs AND ANOTHER ONE: https://plays.tv/video/5a65da412f8d4e39f6/the-play-of-the-game?from=user "
What was your biggest gaming blunder? and in TSB?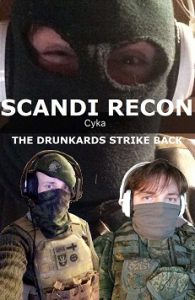 "I don't think I have had gaming blunders. I'm perfect!"
If you were one of the JCS in TSB, what would you change, and why?
"I would make Sniperwolf52 bring the Operation Valiant back!"
What has been some of the best moments you've had?
"So many good ones with TSB alone but I have to say as Iander already put it, the Nuclear Night!"
What do you typically use to game?
"Right now, I don't have anything else to play with but my PC. My PC is Lenovo Y700-35ISH with Intel i7-6700 CPU, 16Gb of RAM, NDIVIA GeForce GTX 1070 GPU and 256Gb SSD. I also have 1Tb HHD mostly for videos and other stuff."
If you were to describe TSB in as few words as possible, what would they be? (10 words max!)
"More tags, more moaning, more salt, more training, more… everything."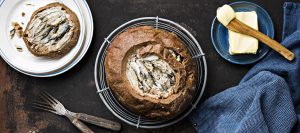 Favorite food and/or drink?
"There is no favorite food nor drink since I love so many different kinds of food and drink. But since you insist I am going to say Fishcock and Koskenkorva! Also Karelian pies are the best. Especially with smoked salmon or gravlax. And coffee! Oh yeah! Now you got me started!"
If you were to pick the next interview to be published, who would it be, and why?
"I would like to nominate the nicest guy in the community, the hero we all need but do not deserve, Teacher!"
What would you ask this person you want interviewed?
"I have always wondered what makes you to be so nice and tolerate all of us and Makarov and still remain calm and nice to everyone in all situations? Tell me your secret!"
Now Iander had a question from his interview: "What happened in that 34-hour limbo after the Nuclear Night? Did you see the face of God? What was there on the other side?"
"Honestly? If I was to tell you I would have to get you more drunk than everyone combined during the Nuclear Night so you wouldn't remember the answer!"