As TSB is slowly growing, more and more people join the community. Sometimes it's nice to know and learn a bit more about the people behind the community, the people making it all possible as well as to hear from it's members, the people that make up the community. We thought it would be nice to spotlight a member of the community every week to get to know them. This week is the fiftieth in the series someone who focus on healing people has a very destructive name which is dr boom.
So, Who are you?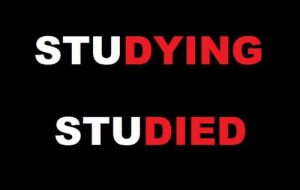 "I am an 18-year-old student living in the East Midlands, enjoying my life as best as I can with the current state of things. When I'm not getting crushed under the weight of my assignments I tend to enjoy talking to my friends, playing video games (well that's obvious) and reading up on a variety of topics that take my fancy (mainly history, I'm a bit of a history nerd)."
What is your job in TSB?
"In TSB I'm one of the Tier 2's, inside of ops I tend to gravitate towards medic (it's what I'm most well-known for) but I do enjoy Vic crew and I have dabbled in squad lead/ground command from time to time with varying levels of success."
What makes you happy?
"What makes me happy, in TSB is getting someone back into the thick of things and chatting with people after an op about anything and everything, outside of TSB it's mainly learning interesting new things or talking to my friends."
What is your #1 song on your playlist?
"My #1, that's a tough one, I tend to bounce around between music quite often but recently I've been listening to Dan Bull with his Trials Rising, Dishonored, Titanfall and Civilization raps being my favourites. I could go on with more but those are the ones I keep coming back to the most frequently.
I am also partial to Sabaton and CCR too."
What is your all-time favorite game at this point in time? and why?
"My favourite game of all time, it would have to be Arma 3, just because I've never been able to enjoy playing a game for more than an hour by myself in the past. (the only exception being the Titanfall 2 campaign) With Arma I've been able to just jump in and never feel like I'm doing the same thing over and over again, that might be TSB or Arma itself but nonetheless it's some of the most fun I've had playing games in quite some time."
How long have you been a gamer? And how long have you been in TSB?
"I've been playing games for as long as I can remember, with the earliest memory I have is myself playing on a DS, after that it gets a bit clearer with a PS2, then a Wii and my final console that I used being an Xbox 360. After that point I moved onto gaming on a laptop and finally to now, with a PC.
For how long I've been in TSB, I don't remember an exact date as my time here has sort of blurred into one but I'd say I've been playing for around a year."
What got you started in Gaming? And why did you join TSB?
"I was started in Gaming with a DS, as for what got me into TSB. Initially it was one of Liru's videos but what kept me here was the people I'm playing with in this community, it's a great laugh playing with you guys."
What do you consider your greatest gaming moment/achievement? and in TSB? Can you tell us a bit about it?
"My greatest moment, that would have to be when myself (as a medic), a second medic and the squad lead managed to get Lance; who had come face to face with a Shilka back into the land of the living. That is the first one I can think of but I'm sure there's been many instances of bizarre situations to pick from."
What was your biggest gaming blunder? and in TSB?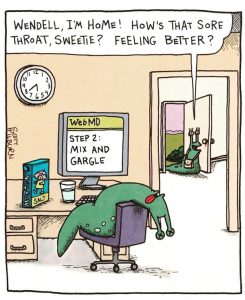 "My biggest blunder, that's a hard question as I can't think of a biggest blunder but plenty of small but significant ones. Personally I hate it when I have someone die on me because I forgot to check something or one of my decisions caused someone else to die or go down."
If you were one of the Council members in TSB, what would you change, and why?
"While I don't know much if anything about what actually goes on at the higher levels of the community, I would personally try to standardise information in a central location. As the current situation is there's different sets of specific rules spread across discords, forums and word of mouth meaning that there is some confusion at times about the actual specifics of a rule and not just the broad stroke of it."
What has been some of the best moments you've had?
"The best moments I've had in op are the moments of "bugger it" where caution is thrown to the wind, typically near the end of time slots when we need to up the pace drastically or when we survive in situations where everything is stacked against us.
Outside of ops it is just having a casual conversation with some people after an op, those are the moments that make my day and brighten up the world just a little bit."
What do you typically use to game?
"I use:
AOC AGON AG241QX monitor
Logitech M100 mouse
Accuratus 8265 keyboard
GeForce RTX 2070
Z390 AORUS Pro Gaming Motherboard
i5-9600K with 6 cores
16GB DDR4 Aorus memory
256GB Gigabyte M.2 SSD
For main storage I use a Seagate 2TB BarraCuda HDD and a 6TB WD Blue HDD."
If you were to describe TSB in as few words as possible, what would they be? (10 words max!)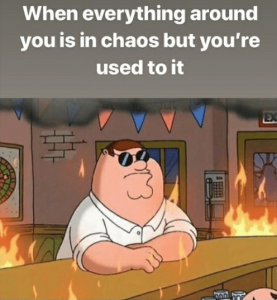 "A chaotic group I am charmed to play with."
Favorite food and/or drink?
"My favourite food has to be a nice thick slice of halloumi on a burger.
My favourite drink, well I don't have one."
If you were to pick the next interview to be published, who would it be, and why?
"For who I'd pick, it'd have to be King of Kings.
As for why, it's got to be different down under."
What would you ask this person you want interviewed?
"Is everything upside down for you or are we upside down?"
Now Zander had a question from their interview: "Tell us about the biggest mess up you ever made in your life outside of gaming and what was the fallout from it?"
"The biggest mess-up outside in my life would be (without going in to too much detail out of respect for those involved) I caused some great big scrap between two groups of friends and to this day I think one of them still wants blood."