As TSB is slowly growing, more and more people join the community. Sometimes it's nice to know and learn a bit more about the people behind the community, the people making it all possible as well as to hear from it's members, the people that make up the community. We thought it would be nice to spotlight a member of the community every week to get to know them. This week is the forty sixth one in the series with another UK per…..Toaster? I wonder how it plays games….anyway the label says Abraham Hark and Ibrahim Hankovic so I guess that's the brand and model name?

So, Who are you?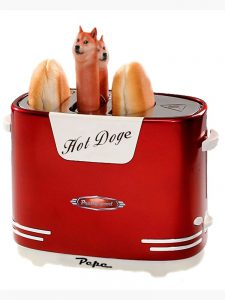 "My names Abe, I'm a 30-year-old gamer from the UK and I identify as a Toaster! I've been gaming since about 8 years old if not longer, my first console was a Saga Mega Drive, followed closely by a Super Nintendo and my all-time fav console the N64. I'm mostly a strategy gamer, however I have dabbled in MMORPGs and FPS's over the years. I have a wonderful partner and am currently in the process of buying a house, so then our 5 cats can be happy."
What is your job in TSB?
""Job" is probably the wrong term, what I do and have the privilege of doing is helping out as a Junior Staff member for TSB as a whole. While mostly focused on the Strategy Group where I help Frost993 run it and implementing ideas to keep it working and growing. I am also a Mission Creator aka Zeus for the Arma 3 side of TSB."
What makes you happy?
"Beer……
Lots of things to be honest, I love gaming, chatting stuff with people on TS, I enjoy going out for Date Night with my partner, she's an avid foodie so we tend to go to different and interesting places. Listening to music is a big thing for me, I tend to have music on as much as possible, and the music I listen too changes like the weather."
What is your #1 song on your playlist?
"Right now, I'd have to say my top song on my playlist is EDEN – drugs, listening to it as I do this interview even."
What is your all-time favorite game at this point in time? and why?
"EVE Online, yes…I know I can hear all the groans. It's been my favorite games since I started playing it in 2008, its a buggy, insanely steep learning curve, unbalanced and amazing game! Nothing gets my blood pumping or hands shaking like going into a fleet fight outnumbered & out gunned like EVE does, so many great memories of Fleet Commanding in that game I've tried to leave it so many times over the years, but I always come back :D."
How long have you been a gamer? And how long have you been in TSB?
"As above since I was about 8. I've been in TSB for a little under a year as this point."
What got you started in Gaming? And why did you join TSB?
"Mario got me into gaming, Goldeneye on the N64 cemented my interest in gaming. I was looking for an Arma 3 community but didn't want to join some Milsim group, after a little google search I came across TSB and a video from Norden; after that I was sold."
What do you consider your greatest gaming moment/achievement? and in TSB? Can you tell us a bit about it?
"I would have to say my Greatest gaming moment would be when I decided in EVE Online to create my own corp (Its kinda like a clan/guild) and it just sorta exploded in recruitment. Then we formed an alliance for several other corps and just had a great 6 months fleeting up, chatting stuff on coms and having a good time. In TSB it would be the like 3rd or 4th time I GC'd; it was a Liru op based on US vs Iran and it just went perfectly, we had a great cinematic landing of 4 Blackhawks dropping infantry to assault an airfield. Then the rest of the AO and it just kinda went off without a hick, people followed the orders while I managed to stay calm, which is sometimes difficult for me and it just worked."
What was your biggest gaming blunder? and in TSB?
"Again we go back to EVE Online, the reason the above mentioned alliance came to an end was me trying to do everything myself and getting burned out. As I didn't feel I could trust someone fully with some of the power so it just kinda all fell apart. 160 nerds all drifted apart and all because I mismanaged my times and priorities.
In TSB….it would probably be letting myself get heated over LR50 on one occasion that lead to me being asked to step away from command roles for a few weeks. Less blunder more embarrassment."
If you were one of the Council members in TSB, what would you change, and why?
"I think the TSB Council do a pretty solid job of managing the nerds in TSB and keeping us going as a community even with some drama that can creep up, so massive thank you to them for keeping this place going. One thing I would maybe like to see more of is a bigger push for more people on the TS, just gaming, chilling and chatting. I'd like too to see it used more than just a small SAS/Tabletop group and then everyone else is just Arma 3 players."
What has been some of the best moments you've had?
"In TSB the above mentioned GC'd op and being given the privilege to Zeus for this amazing, if sometimes insane, community. Outside of TS, buying a house has been a pretty cool achievement and just doing well in my chosen career."
What do you typically use to game?
"I'm, a PC Gamer through and through, however I do own an Xbox One."
If you were to describe TSB in as few words as possible, what would they be? (10 words max!)
"Amazing Reeing Friendly Piss taking Nerds. In a Good Way."
Favorite food and/or drink?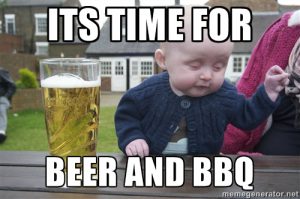 "I'm a sucker for BBQ of all types and I love Real Ale."
If you were to pick the next interview to be published, who would it be, and why?
"I would pick BackinBlack, he's been a solid dude since I joined this community, a lot of what I know in Arma 3 is due to him TLing for me a shit ton when I SL'd. The guy is also one of the chilliest people I know."
What would you ask this person you want interviewed?
"Why do the metal men with the green pew pew always win!!!!"
Now Vankrom had a question from their interview: "Will you ever stop eating cheese squares in your skivvies like some sort of savage?"
"Its a no from me, they taste tooooo damn good, the mature ones from Tesco rock. Also who plays computer games with cloths on?"