As TSB is slowly growing, more and more people join the community. Sometimes it's nice to know and learn a bit more about the people behind the community, the people making it all possible as well as to hear from it's members, the people that make up the community. We thought it would be nice to spotlight a member of the community every week to get to know them. This week is the forty second with someone whom appears to be a jack of games in a few ways, Nymia.

So, Who are you?
"Heeeey I'm the token TSB Girl (Seriously yall need to stop scaring the others away), the abrasive, sarcastic and hopefully a little lovable Nym. I'm a 31-and-a-bit-year-old, living in Stockholm, Sweden. I work at Spotify as a Cyber Security Engineer specializing in Incident Response and Malware Analysis. Outside of this community of Incels I do Roller Derby, Snowboarding, Rock Climbing"
What is your job in TSB?
"I am T-3 in the Arma group in TSB, I'm also in Zeus training currently, so hopefully will be doing that soon! I'm also a space nerd with Elite Dangerous and fly around shooting stuff and teaching others to shoot."
What makes you happy?
"Fresh Coffee, I live for fresh coffee. A good powder day when I can get out on my snowboard."
What is your #1 song on your playlist?
"Skillet – Feel Invincible its an awesome song :D"
What is your all-time favorite game at this point in time? and why?
"Neverwinter Nights – I love D&D RPGs, and the sword coast is my favorite setting of it, the game was huge and so expansible, my first venture into programming and modding was via NWN."
How long have you been a gamer? And how long have you been in TSB?
"I've always been a gamer, since I got my first PlayStation at (insert young age). I joined TSB about 9 months ago now."
What got you started in Gaming? And why did you join TSB?
"Games have just always been there and always seemed like a valuable use of my time. Azariah dragged me here."
What do you consider your greatest gaming moment/achievement? and in TSB? Can you tell us a bit about it?
"I helped write Roguecraft for Elitist Jerks back in the WoW Vanilla/TBC Days, as well as have world top 10 kills in Black Temple with the same group. In my late teens I loved WoW, its a shame they ruined it. Ah well I just took myself over to FFXIV instead.
In TSB making T3 within 6 months was a real shock and I'm pretty proud of it, I try to help people when they aren't being dumb and its nice to have a small selection of really good players to do small ops with."
What was your biggest gaming blunder? and in TSB?
"I stopped playing FF7 original after… that moment, you know the one… so I never, and have never completed it. Gonna get past it in the remake.
In TSB? Well I Squad Lead a bunch and have led countless squads to their demise as all SLs have, soooo pick one."
If you were one of the Council members in TSB, what would you change, and why?
"Arma tier system needs a shake up, badly. Pogo is doing a good job but I think it needs something more drastic."
What has been some of the best moments you've had?
"I like shooting stuff, when hostiles get shot and we don't all die, that is good. Sniper led a good squad the other day where we ran around a swamp and didn't shoot anything, more Sniper SL'ing and more shooting stuff. It makes for good times."
What do you typically use to game?
"My current rig is:
R9 3950X @ 3.5/4.7GHz
Aorus Pro MoBo
32GB DDR4-3600 GSkill
Sapphire RX 5700 XT Nitro+
Samsung C34H89x 32″ Curved Super-Wide Monitor
Hannspree HG324QJB 32″ Curved Monitor"
If you were to describe TSB in as few words as possible, what would they be? (10 words max!)
"Who has the updated TSB Bingo Sheet?"
Favorite food and/or drink?
"Sushi, hands down no competitor.
Drink-wise, I am partial to a Gin. A nice Irish gin and some tonic with ice and maybe a sliced strawberry. Yes!"
If you were to pick the next interview to be published, who would it be, and why?
"Emz"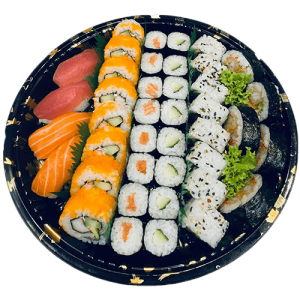 What would you ask this person you want interviewed?
"How is the video editing going, anything extra fun you've found while going through footage?"
Now Havoc-Dan had a question from their interview: "How was the move?"
"Havoc-Dan asked how my move went, for those who don't know I just moved from Dublin, Ireland to Stockholm in Sweden. Holy cow moving during a global pandemic is a pain in the ass but it went ok. I've got my new place all sorted and some people are very jealous of it, I've heard 'apartment goals' mentioned a few times now, so I'm pretty happy with that and my new job is going great. So, all in all pretty damn good! Thanks for asking :D"