As TSB is slowly growing, more and more people join the community. Sometimes it's nice to know and learn a bit more about the people behind the community, the people making it all possible as well as to hear from it's members, the people that make up the community. We thought it would be nice to spotlight a member of the community every week to get to know them. This week is eleventh in the series where we persuaded Liru to let his editor (Nordern) see us.
So, who is Nordern?
"I'm Nordern, 22 23 years old, from Stavanger Norway.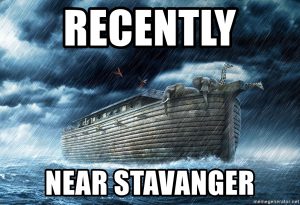 I have a degree in "Industrial Engineering" which Google Translate calls it, basically I insert bolt A into nut B and screw until they tighten."
What is your job in TSB?
"I'm one of the moderators, which means I can assign Recruit ranks to new people after they join, apart from the moderator tag I'm just an average member of the community."
What makes you happy?
"Sharing a laugh with the people I play with, as a result or cause of this I am not one to take the games we play seriously, just having some fun is all I want, regardless if we lose a round or die trying."
What is your #1 song on your playlist?
"My most played song according to Spotify is "Disturbed – Serpentine" from their "Asylum" album (the best one in my opinion).
You can probably tell that I'm into metal from this, my playlist called "Stål" has over 700 songs on it with the majority being metal.
Note: "stål" is literally translated into "steel" "
What is your all-time favorite game at this point in time? and why?
"My all-time favorite is not a game, it's mod for a game we are all familiar with: The "DayZMod" for ArmA2.
I played it so much, from vanilla in the beginning of the mod until Overpoch only a few years back, just when it started getting old & boring a new mod team came out with something that renewed my interest, and kept it that way for many years.
My interest & the mod has sadly died out over time, and I'm sure there are similar ones available to ArmA3, but I doubt I will get back into it.
Some examples of what could happen in the DayZmod are below, and these things are not rare occurrences, things like this happened all the time at the height of the mod, which in all fairness was the players.
Otherwise I greatly enjoy the Witcher 3 as probably my current favorite game, I don't play it too often, which is probably why I like it so much as I never play it enough to tire of it."
How long have you been a gamer? And how long have you been in TSB?
"I began playing video games on my first console the PlayStation2 with Gran Turismo 2 I believe it was. Some years later we got a Pentium 2 PC that I used to play Runescape on, which was great until the PC died while I was playing Runescape and thought the game had killed the PC…and that's all the consoles I have had, it's been PC from there.
I have been with TSB for just around a year now I believe"
What got you started in Gaming? And why did you join TSB?
"I joined TSB after I saw one of Liru's videos where he put bananas in the trainer's backpack, the silliness of this "super serious game mode training session" and they are all fucking around because he had to go AFK for a little while appealed to me so greatly I jumped in, and haven't been permanently banned yet"
What do you consider your greatest gaming moment/achievement? and in TSB? Can you tell us a bit about it?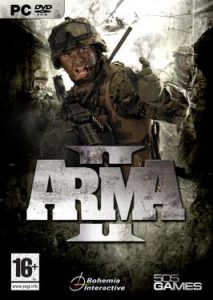 "I would not call something "greatest achievement" but something like "Best moment" one that stands out happened 4 years ago well before I joined TSB, and was playing the DayZmod on Napf island.
I was a part of the "NHS" (Napf Hero Service/squad) which quickly became reputable to be 100% trustworthy as we often let other people shoot first before even doing anything hostile towards them, it was amazing how many people did NOT shoot you if you just turned away.
Anyway, one of our leaders was under fire from a HMMWV GPK while in his makeshift home, only 4-5 of the NHS was online at that moment, with very little armament to fight off this vehicle. The Bandit clan of 20+ nearby was all online however.  They were very friendly with us and us alone. The situation turns rapidly as 15 people converge on the HMMWV, 1 littlebird flies over and shoots the crap out of it (& the hill behind it). All while 20 or so people shoot out the tires from all directions and advance on the now crippled car (remember in ArmA2 a vehicle losing any of its tires would not move hardly at all). The gunner gets killed very quickly from a distance as one of the bandit clan guys gets up to the car and pumps 100 PKP bullets into the driver's window, murdering the driver dead.
The NHS reposed the HMMWV and kept it for a solid month
…With TSB it's every time Iander gets drunk.
I love you drunk Iander"
What was your biggest gaming blunder? and in TSB?
"This must be when I was banned from 80% of ArmA2 servers (I am still banned FYI)
I was playing Wasteland on the 404gamers/community's ArmA2 servers, when I spawned randomly and found myself at one of the gun stores, with cash piles all over the place.
So I do what everyone would do, I start picking these up. The side chat is going ballistic, some people are being accused of having assets they should not be able to afford. I checked how much money I have…1+000E4 or something along those lines, what this means is I have $4 million. Which is one thing and one thing only: hacked in.
Awesome, I can buy all the weapons I want! At this point I fail to notice the several 404 admins calling my name in side chat, they are spectating and see my balance. Credits to them for actually trying to ask me what I was doing, and not banning me right away. Which after failing to answer they did.
I didn't care to much, so I slept on it, came back the next day onto their TeamSpeak and got it sorted, ban lifted from 404. However, the 404 clan had the largest ban list, that was publicly available, people could copy the ban list and add the bans into their own servers.
Somehow my GUID ended up on most servers ban list, forcing me to plea for an unban for every new server we visited for years.
That's the story of my biggest fuck-up, also how I joined the 404 clan for a few months"
If you were one of the JCS in TSB, what would you change, and why?
"Ban Sniperwolf because he is a very naughty boy and makes me sad, and my opinion is better than his in every way (do we need a /s here? surely we don't….)"
What has been some of the best moments you've had?
"Game-play sessions where everyone is just taking the piss, often fueled by alcohol"
What do you typically use to game?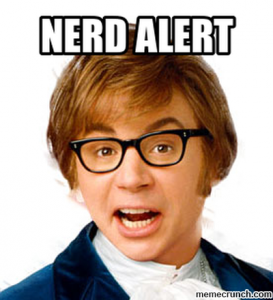 "Operating System
Windows 7 Professional 64-bit SP1
CPU
Intel Core i7 4790K @ 4.50GHz 29 °C
Haswell 22nm Technology
RAM
32,0GB Dual-Channel DDR3 @ 666MHz (9-9-9-24)
Motherboard
MSI Z97 GAMING 5 (MS-7917) (SOCKET 0) 37 °C
Graphics
Acer XB270H (1920×1080@100Hz)
e2752Vq (1920×1080@60Hz)
4095MB NVIDIA GeForce GTX 980 (MSI) 40 °C
Storage
1863GB Seagate ST2000DL003-9VT166 ATA Device (SATA ) 39 °C
2794GB Seagate ST3000DM001-1ER166 ATA Device (SATA ) 43 °C
2794GB Seagate ST3000DM001-1ER166 ATA Device (SATA ) 45 °C
223GB KINGSTON SV300S37A240G ATA Device (SATA-2 (SSD)) 29 °C
223GB KINGSTON SV300S37A240G ATA Device (SATA-2 (SSD)) 29 °C
Optical Drives
No optical disk drives detected
Audio
USB Audio Device"
If you were to describe TSB in as few words as possible, what would they be? (10 words max!)
"A bunch of lovely cunts"
Favorite food and/or drink?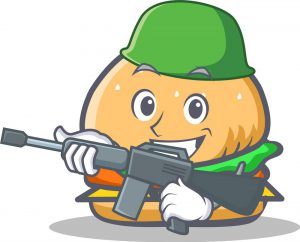 "A well-made burger, fatman loves burgers"
If you were to pick the next interview to be published, who would it be, and why?
"Denseacat, because he keeps calling me"
What would you ask this person you want interviewed?
"WHY WONT YOU STOP CALLING ME!?
Note: It's a very common scam in Norway to be called from Kazakhstan, where the scam is that they hang up immediately in hopes you will call back, causing massive fees to be charged to your phone. A period not long ago I was getting calls from Kazakhstan multiple times a day"
Now bLLLLman had a question from his interview: "When is the bLLLLman Antics special releasing?"
"When blblblblblbl man does something interesting"